Vanka Lectures
2018
Norvelt
March 22
Presenters: Michael Cary, Tim Kelly and Margaret Power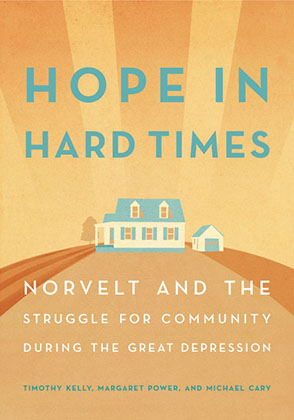 The authors of "Hope in Hard Times: Norvelt and the Struggle for Community during the Great Depression," will focus on the similarities between the history of Norvelt, the small New Deal community in Westmoreland County, and that of the Millvale Murals.
Picturing Injustice
September 5, 2018
Presenter: Dr. Michael Goodhart, University of Pittsburgh
Why are problems like racism, poverty, and homelessness so difficult to overcome? Partly because they are so difficult to understand. These structural injustices arise from complex social and institutional arrangements, making them hard to analyze and address.
Dr. Goodhart analyzed three of Vanka's murals—The Capitalist, Croatian Mother Raises Her Son for War, and Immigrant Mother Gives Her Sons for American Industry—to illustrate the artist's gift for representing structural injustices pictorially. Goodhart argued that developing the ability to picture and discuss injustice in straightforward and compelling ways crucially aids our struggles for a better world and helps us to counter the demagoguery and scapegoating that offer simplistic analysis and easy answers in Vanka's time and in our own.
Dr. Goodhart is author of Injustice: Political Theory for the Real World (Oxford, 2018).  Cover photo credit: Rob Long/Clear Story.
Facebook